Imperial Mailbox Colors
Imperial Mailboxes are available in these colors.

We have found that the American-made paint jobs on these units last longer than the much acclaimed "powder-coating" that is available on other products finished overseas.

And since these are aluminum castings, they can be re-painted over and over as the years go by.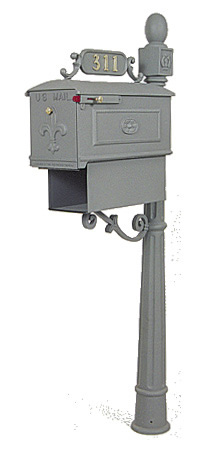 Imperial Mailbox -
Grey