RELATED PRODUCT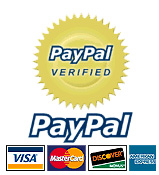 Whitehall Locking Mailbox Insert

We sell different size locking mailbox inserts. They all can be seen on our Mailbox Lockbox Main Page. <MORE INFO>

This page is for the only locking insert specifically made for the Whitehall Products Capital Mailbox.

Sturdy construction with 14 gauge steel doors and 16 gauge steel bodies with stainless steel hinges. Two keys included. Mail gets pushed through slot. Slot bent inward to restrict a hand from reaching in to easily steal your mail.

These are not vaults, but they do protect mail from a casual thief and it will offer an excellent visual deterrent. Once a mail thief sees your lockbox, he'll probably move on to an easier victim.

Dimensions:

Whitehall Locking Insert - $82.00
Measures approx: 8 5/8"w x 6 5/8"h x 18 1/4"d
Slot size: 8.5" wide x 1.25" tall

Mailbox opening must be at least 8.75" wide (L-R)

AK & HI deliveries.... add $23.00/lockbox

MAILBOX ITSELF NOT INCLUDED. WE ONLY SELL THE LOCKBOX.


PRICES

(Including delivery to the 48 States)

Purchase 1-4 units
$92.00
Purchase 5-20 units
$89.00
Purchase 21-50 units
$86.00
Purchase 51-100 units
$83.00
Purchase 101 or more units
$80.00




Do-it-yourself: Attaches inside your existing mailbox by drilling one hole in your mailbox floor and then fastening the lockbox in-place by tightening just one screw (screw included). This special screw uses a lock-nut that cannot be loosened from the underside.

Key Blanks: $3.00 each

A locksmith can make duplicate keys using our key blank. When we say locksmith, we don't mean Home Depot. We mean a professional locksmith.

Play the VIDEO at the bottom of the page.





Whitehall Mailbox locking insert



The Whitehall lockbox is made for the Whitehall mailbox
pictured above. (Mailbox itself not included)



Add some mail security with our optional locking mailbox insert (8 5/8"w x 6 5/8"h x 18 1/4"d)


Lockboxes get delivered separately from the mailbox. Install as shown below. Lockboxes sold separately.


Installation information



| To install, find the three casting "dimples" on the bottom | Now drill a 3/8" hole through the middle one. | Use the included bolt and lock nut to secure lockbox inside mailbox. |
| --- | --- | --- |



Additional generic photos and video below....



INSTALLATION TIP:

It is very important to follow our installation instructions and be sure the threads of the machine bolt we include go downward and stick out under the mailbox floor. Use the "lock-nut" we include to fasten the lockbox in place. Lock-nuts have vinyl threads to prevent anyone from backing the nut off. To loosen that bolt, you would need a key to the lockbox in order to hold the machine bolt head. Otherwise, the bolt/locknut will just spin and spin. Some people mistakenly think the threads go upward. That is wrong. The bolt going upward into the lockbox gets in the way of easily removing your mail.