Mailbox Posts
We sell quality made vinyl and metal mailbox posts.

Pictured on this page is all the mailbox posts that are available to be purchased without the mailbox itself.

Almost all these units have a flat surface for attaching the mailbox. If you have a mailbox and just need a mailbox post, then you came to the right place.

If you have any questions about colors, delivery times, or attaching your mailbox, maybe an email or a call to our 800 # might help.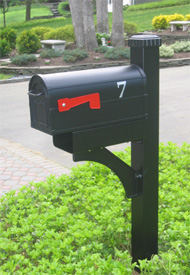 Standard Metal Mailbox Posts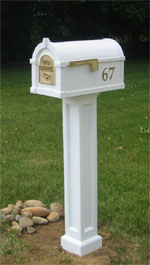 Mayne Bradford Mailbox Post