MB4550 Mailbox - $149.00 (plus $9.99 shipping)
Available in black, beige, green, or white.

Newspaper holders: $49.00 (plus $9.99 shipping)

Aluminum Mailbox Posts: $89.00-$199.00 (plus $9.99 shipping)

This is a very nice quality cast aluminum mailbox with a red metal flag.

It measures 8.5"W x 8.75"H x 21"D. It weighs about 15 lbs.

We sell these mailboxes alone or with a matching newspaper holder or mailbox post.

When we say "matching posts", we mean the finishes of the mailbox and posts are the same and all the mounting holes line up for an easy "just tighten the bolts" installation.

If you have any questions about colors, delivery times, or attaching your mailbox, maybe an email or a call to our 800 # might help.

Move down to the bottom of the page for detailed photos.

To order, change the "0" to the number of items you are ordering.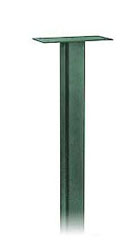 Standard Mailbox Post - $89.00
Available as double - $119.00
Available as triple - $129.00
Available as quad - $139.00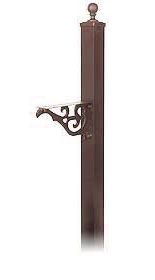 Decorative Mailbox Post - $139.00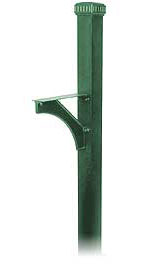 Designer Mailbox Post - $139.00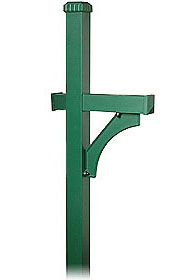 Deluxe Single Mailbox Post - $159.00
(Mailbox sits side-saddle to post)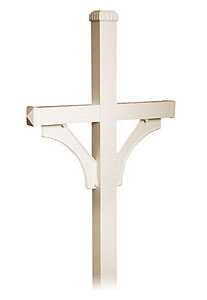 Deluxe Double Mailbox Post - $179.00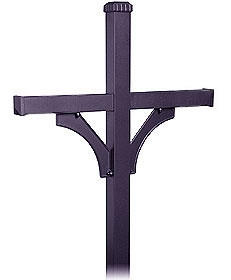 Deluxe Quad Mailbox Post - $199.00