RELATED PRODUCT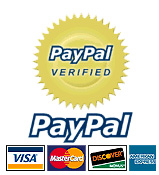 Upright Craftsman Mailboxes and Doorbells

This Product has FREE SHIPPING!
(US 48 States and Canada Only)

Product Detail:
Hand made copper upright Wall Mount mailbox. Click here to see Horizontal style units available on another page.
Doorbells buttons only include the decorative outdoor piece. They are only sold as add-ons to a mailbox purchase
Mailbox is hand crafted to honor the tradition of elegance, simplicity, and quality craftsmanship.
Comes in smooth copper, hammered copper, or hammered copper with a monk accent.
Available in Antique Copper finish.
The Copper Mailbox surfaces are deliberately oxidized and then hand burnished. This is a not uniform applied coating! Finished mailboxes display the marks of hand crafting.
Finished with the intent to create a mailbox that will look as if it has always been outside your home.
We also offer this mailbox in raw copper - Just install it and let mother nature apply the best finish possible! Please contact us if interested in raw copper, and plan for a few extra weeks to receive your mailbox.
*Note finishes are durable but will change with age and location.

Due to very long delivery times (up to three months), we are currently not offering these mailboxes.

Shipping Information:


Read below....

PLEASE NOTE:

No matter what any other web site tells you, these items take 8 weeks to be delivered from the shop that hand-makes them in Canada. If you need delivery in less than 8 weeks do not buy any of these mailboxes from us or anyone else or you will be inconvenienced and delayed. Having said that..... the mailboxes themselves are beautiful and unique. No one makes anything like them. You just need to be an extremely patient customer or you will find their slow delivery very upsetting (as previous customers of ours have found out).