Cedar Decorative
Slat Mailbox
This is a mailbox made with nearly clear raw cedar (almost no knots). The wood is built around a black plastic mailbox inside (visible from the rear).

It has a red plastic flag. Choose from three different designs that have been carved (sand-blasted) and painted in the recessed area.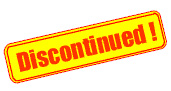 Sorry.... no longer in production.