Board and Batten Cupolas
These cupolas are made in the Board & Batten style. They are constructed of a rough Eastern White Pine. These cupolas are manufactured for your Board & Batten horse barn or any other outbuilding to give it an authentic rustic appearance.


The standard units fit up to a 10/12 pitch roof maximum. For a 12/12 pitch roof you will need to purchase a Base Extension

They are available with either a louver or window mid-section.

Click the picture below of the design you prefer to see prices and available sizes.

Click a picture below to see prices and sizes.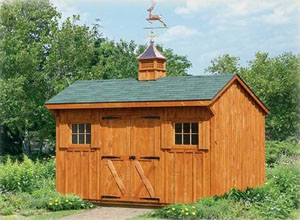 Wood Board and Batten Cupola on wood shed